Spring Fever
Web Exclusive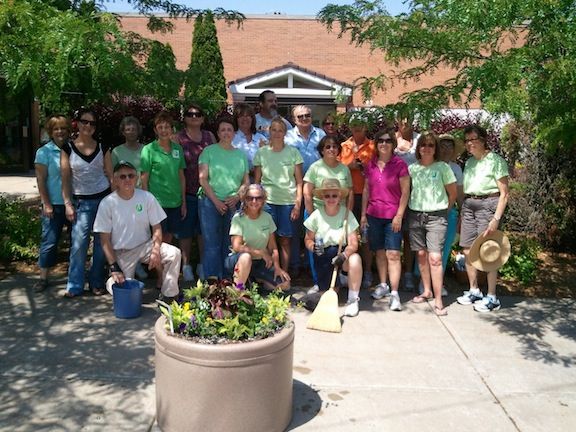 Courtesy of the Muskingum Valley Garden Society
For some people, gardening is not at top of their to-do list this time of year- but Muskingum County has come down with a serious case of spring fever. This March, the Muskingum Valley Garden Society will host its 10th annual Spring Fever Gardening Symposium. Experienced and budding gardeners alike will travel from all over to attend the one-day event.
The symposium hosts nationally known speakers in horticulture. This year the featured speakers will include Peter Loewer, a botanical artist nicknamed "The Wild Gardener." It will also feature Nan Chase, who will give gardeners information on how to create an edible yard, and Jim McCormac, who will teach audiences how to attract more birds to their gardens. The event is held on the Ohio University-Zanesville campus every year, and last year more than 250 people were in attendance.
"We also have surveys that we ask attendants to complete, and they are always favorable," Beth Brown, president of the garden society, says. "We get some good suggestions, and we always review those and take those into consideration for the following year."
The Muskingum Valley Garden Society formed in 2003 and now has roughly 50 active members. The society's mission is "to enhance the community through gardening and landscaping, public and private; and to promote horticultural education." In support of this mission, the society and its volunteers do projects throughout Muskingum County. This year their big project will be to assist with landscaping the John McIntire Library.
The symposium is always held the first Saturday in March. This year, the tickets cost $25 for pre-registration and $30 for registration at the door.
"For $25 for breakfast and lunch, and three outstanding speakers, and door prizes, and a silent auction, it's well worth the money," Brown says. "We're able to keep [the price] low because of our sponsors and our community support."